Visit our Napierville Parts Centre!

660 montée Douglas (route 219),
Napierville (Québec)
J0J 1L0
To contact us please do it from our Facebook page in private message.
ACCESS TO THE YARD OF AUTO PARTS IS NOT ALLOWED TO PERSONS UNDER THE AGE OF 18 AS WELL AS TO PETS.
Business hours
Monday to Friday: 8:00 AM to 5:00 PM
Saturday: 9:00 AM to 3:00 PM
Sunday: Closed
We no longer allow anyone to enter the courtyard 15 minutes before closing time.
We have over 500 vehicles of all makes from 1995 to 2012.
Incredibly low prices on the parts you put apart yourself.*
* See our list parts for pricing.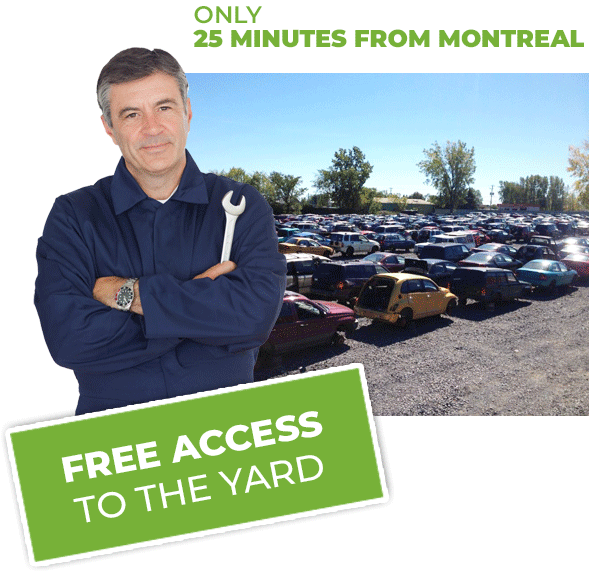 Want us to undo the parts for you?
If you prefer that our team takes care of removing the parts you need, chat with our specialist, who will inform you about the available parts, their price or any other question concerning this service.